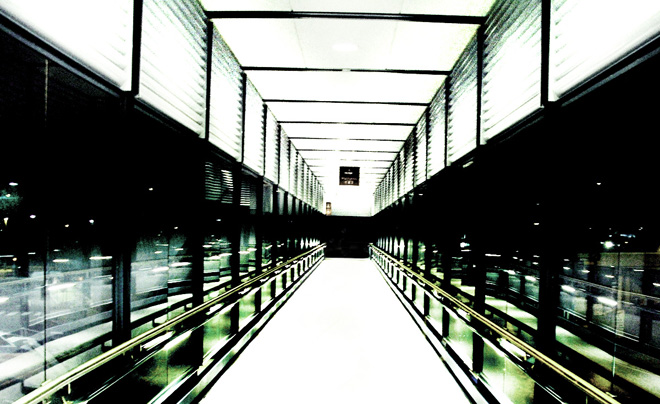 Nuggets from being unstuck in time….
Virginia Commonwealth University: My introduction to university students and how they approach things differently than their junior college buddies came during the first few weeks of my first fall semester. I had forgotten to officially drop a few students who hadn't shown up the first week of class, and I was working on that list when a student knocked on my door.
I have to admit, I hesitated, but only for a delightful nano-second. Then I said, no.
I looked up from my desk to see a beautiful young lady with long, platinum blonde hair dressed in reds and whites. She had on some immodest short shorts, heart-shaped red sunglasses and she had a red sucker in her mouth that she was working on pretty feverishly, as I recall.
Turns out she was one of those students I was about to drop for not showing up the first week. She was a cheerleader, she explained, and she just got so-o-o busy with the pep squad she simply couldn't make it to class. Was there anything she could do to get back into the class? She looked at me over the top of her sunglasses.
I have to admit, I hesitated, but only for a delightful nano-second. Then I said, no. I told her she could try to add the class the next day. She stomped out of my office never to be seen again. Very different from my more rural students at College of the Sequoias. I still think it was a test or a prank or something. Would anyone really try that?
University of North Florida: Things were starting to go downhill with the students and their attitudes toward the professoriate. A lowlight would have to be the day in one of our computer labs when I was running an information-finding contest. The students were working in four or five small groups, huddled around one computer as they tried to find the tidbits using Google or government databases.
One group was particularly boisterous and apparently they needed some advice or clarification. I was across the room answering another group's query when a student yelled to get my attention: "Hey! Dude!" Gads! What could I do but correct him? "Please," I said. "It's Dr. Dude." I wrote about the incident and about my classroom experiences in general under a pseudonym in a column in the Chronicle of Higher Education.
Monache High School: Besides the streaking incident I have already shared, what comes to mind first is booze. The first incident came one Friday night when I was enjoying my second or third beer. A student knocked on my door. Not one of my students, though. It was a kid I had met out in the fields, the unofficial smoking corner of campus. As a way to make some extra cash, I had signed on for lunch time supervision and my assignment was the "goat-ropers," as they were called. Basically they were outcasts in the high school caste system, but I treated them like I treated everyone else. They respected me.
So this kid comes to my house at nine o'clock and begs me to buy him some beer. Are you crazy, I asked. He and his girlfriend were having an argument and it was breaking his heart. He knew if he could offer up a six-pack, he could at least get her to talk to him. He was persuasive. I told him that it was against the law, it would probably get me fired if he got caught, and that I would be really stupid if I did it. What was he thinking? So I drove up with him to Dale's Superette and bought him a sixer. I had made a friend for life. Or at least until the next girlfriend. May have been stupid, but it felt right. I have always been a soft touch for students.
The other booze memory nugget was a delightful 1968 Charles Krug Cabernet Sauvignon that was one of the best wines I have ever had. It was given to me as a going-away present from the newspaper staff. I was awfully glad I mentioned how much I liked wine to them! It was so good it almost made those two years tied to the mast of discontent worth it.
(To be continued)
Photo from sxc.hu